Products ​
Equipment & Consumables
Equipment
EQUIPMENT WE SELL AND SERVICE
GRAY Anesthesia Unit
GRAY Anesthesia Unit
Made in Canada.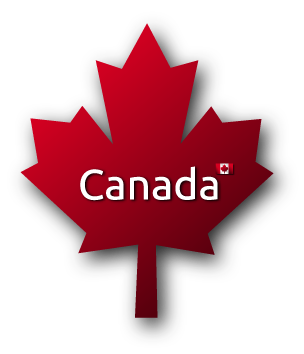 Simple, quality design available in wall-mount or mobile (5-leg wheelbase)
Integrated Bain Adaptor.
Safe and reliable, budget priced
Start-up Kit includes rebreathing bags, a patient circuit and an oxygen hose (8 feet) with or without oxygen quick-connect.
Standard parts are available in North America.
LANDMARK Mobile Anesthesia Unit
Landmark VSA-2100
Small Animal Anesthesia System
VSA-2100 Standard Features
Delux Safe™ Pop-off valve with thumb occlusion
High-quality, FDA-approved-type valves
Quick disconnect fresh gas outlet for non-rebreathing applications
Mayo tray
-10 to +80cm H2O pressure gauge
What Makes the VSA-2100 Great?
Neat, balanced, compact design
Back cover to protect all tubing connections
Corrosion-proof construction
Low-flow kit available
1030cc absorber with less trapped volume, less chance of "channeling" & quicker anesthetic adjustments
5 Year Warranty
Technical Specs:
Main Body– Ultra High Molecular Weight Polyethylene (UHMW)
Frame– Aluminum chassis; powder coated finish
Base– Polished aluminum 5-star base with 2.5-inch hooded caster/stand models
Pole– Chrome steel (Aluminum available on MRI systems)
Pressure Gauge– 2-inch diameter diaphragm -10 to +80cm H2O
Flush Valve– FDA approved range: 15-18 LPM oxygen flow
Oxygen Flowmeter– 10-inch dual taper, single float flowmeter 200 ml – 4LPM (optional dual function split scale flowmeter; dual floats 200 ml-900 ml/900 ml-4 LPM)
Oxygen Flow Control Valve– Sensitive needle adjust with protective mechanical stop
Delux Safe™ Pop-Off Valve- Hospital-grade, adjustable pressure limiting, upright chrome-plated brass body, internal valve disc maintains 2 cm H2O, 19mm taper exhaust connection
Inspiratory/Expiratory Valves– Nickel-plated brass, neoprene directional valves, 22 mm tapered valve port
CO2 Absorber– Quick attachment 1030cc acrylic canister, single gasket seal; utilizing loose fill absorbent.
Universal Vaporizer Mount– Able to accept any vaporizer. Shown above with optional calibrated-for-life Vetland D20 vaporizer with 5-year warranty
Gas Supply– Pressure regulated 50 PSI supply recommended
Oxygen Inlet– D.I.S.S. oxygen male thread
Operating Temperature– 59° to 95° F
Pre-Use Checkout– Recommended Daily
Machine PMC– Recommend machine PMC performed annually by a qualified technician
DENTALAIRE Dentistry Units
The Dentalaire Prestige Dental Station
Add Prestige to your Dental Suite!
The Most Easily Maintained Dental Station in the World. Simply lift the top for internal storage. Replaceable parts are accessed under the large internal storage tray.
Asepsis design with controls located on side panel
Large work area with internal storage
High speed fiber optic handpiece with push button turbine
Light weight, low speed, lube free handpiece
Built in Piezo Scaler with LED light source
Three way syringe (air, water, and spray)
Dual filtration system, cleanest air
Virtually soundless compressor
Oiless SilentAire compressor available
Built in dual water system
Pneumatic telescopic height adjustment
NEW! Scaler LED light
Added to light weight Piezo Scaler Handpiece
Assists in cleaning hard to see places
Easy on the eyes
PIEZO Dental Scaler (stand-alone)
PIEZO Dental Scaler
The Piper™ utilizes piezoelectric technology to deliver precision oscillation via a set of screw-on tips for all of the most essential scaling functions. Comes complete with tips and a metal torque wrench for tip installation.
THE ELECTRON™ (ART-E1)
THE ELECTRON™ (ART-E1)
For dentists, oral surgeons and veterinarians alike, electrosurgery units have become a staple in the operatory for their fast cutting, ease of use, and track record of safe implementation. For minor incisions, excisions and drainings, The Electron™ from Bonart™ stands amongst its peers as one of the most widely-used electrosurgical devices in the Western world.
Utilizing monopolar radio waves – not heat – to cut tissue, The Electron™ eliminates the tissue scarring of the old cautery machines, and puts exacting precision at your fingers.
From the crystal clear LED readout highlighting each of the 10 power levels and 3 modes (Cut, Coag1 and Coag2), down to the Tungsten electrode set and hand piece, The Electron™ from Bonart™ is a technical marvel at a fraction of the price of it's competitors.
RWD Induction Chamber
RWD Induction Chamber
Anesthesia Induction Chambers
Anesthesia induction chambers are applied to inhalation anesthesia. They are available in three sizes to accommodate cats, small dogs, birds, and other small animals.
Plexiglass transparent material
Available in 1.5 litre, 5.18 litre and 18.5 litre sizes.
Quick-connect fresh gas inlet and exhaust gas outlet.
LABORATORY Table-Top Anesthesia
LABORATORY Table-Top Anesthesia
Made in Canada.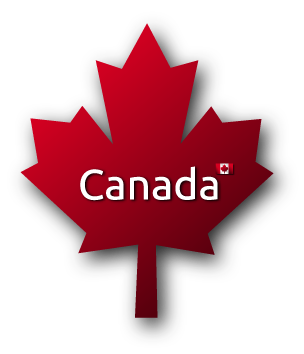 Non-rebreathing
  Designed for research applications
.
Steam Sterilizers
Waste Gas Evacuation Systems
Consumables
CONSUMABLE ITEMS WE SELL
Rebreathing bags (sizes 0.5L to 3.0L)
Y-Circuit
Universal F-Circuit
Bain Circuit
Rodent Bain Circuit (9.0mm)
Door Gaskets and Dams for most autoclave models
Dental Handpiece Lubricant (drops or spray)
Dental Scaler Tips
Charcoal Gas Filter Canisters